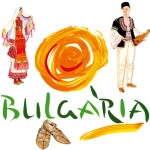 Dance Club Cincinnati
Join the club to learn Bulgarian folk dances, get a good exercise, and make new friends. You don't need previous experience. Our main goal is fun and appreciation of the beauty of Bulgarian folk music and dances. Check out our Calendar for the latest schedule, information and ticket purchase.
Dancing continues in May
Hi all, we paid the Ninja guy for May classes. Classes are on Sundays,4-5,except for May 24th. Hope to see you all there (Nia sprained her ankle dramatically walking out of library last week so she will need to skip for a while. Thanks all for having her in the adult group)

Струва ми се, че класа на 17-ти също е преместен, но за 10-ти; т.е. до края на Май имаме две сбирки: 2 часа на 5/10/15 (4-6) и 2 часа на 5/31/15 (4-6). Диди пак ще потвърди, но мисля, че това беше последната уговорка.
Viewing 2 posts - 1 through 2 (of 2 total)